Web Design, Web Redesign, Email Marketing, Search Engine Optimization
Above you'll see many of the sites we've created and we can do the same for you.
The internet is a great way to "hire" a new salesman to advertise and promote your products or services to a local and international audience. This ""new salesman" will work for you 24/7, 365 days a year. The question is.... do you need to "hire" a new salesman (New Website Design), do you need to get him or her a new suit or dress (Website Redesign), or do you need the help your salesman get more leads. (Email Marketing and Search Engine Optimization)
Our webdesign team has built many websites and we'd be happy to make your business come alive on the web. We'd also be happy to spruce up your existing website, perhaps with some videos, a new photo gallery, or new graphic interface. Contact us via our submission form and let us know what you have in mind and we can work with you towards acheiving your vision.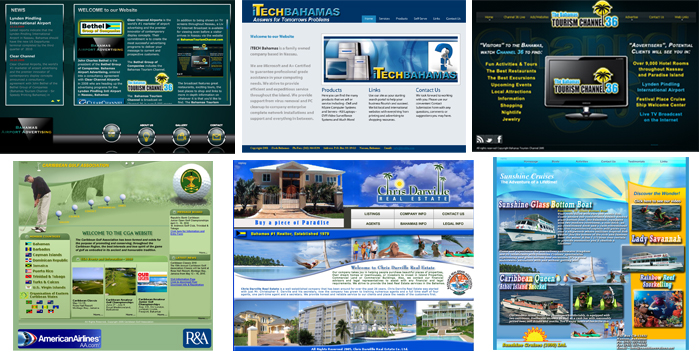 ---